What you will learn at this event.
The Wex Open Days are back in the form of a nationwide roadshow.
Join us in our Nottingham store anytime from 10am – 4pm on the 7th of September for an exciting day of offers and talks.
What you can expect to see:
• Exclusive deals from key manufacturers, including Canon, Sony, Fujifilm, Panasonic and more.
• Buying advice, technical assistance and shooting tips from brand reps and in-store experts.
• Live demonstrations of the latest gear.
• Half-price sensor cleaning voucher; limited numbers available on a first-come, first-serve basis.
• Inspirational talks from a variety of professional photographers and filmmakers.
_______________________________________________________________
Talk schedules:
• 11:00 - 12:00 | Raj Khepar | Canon
In Conversation | with Raj Khepar on Getting the Most out of your Kit
Join Raj Khepar, a commercial photographer and Canon Pro Imaging Technical Expert, for a practical and informative session about helping you get the most from your Canon camera. He'll talk through how best to customise your camera to suit your style.
During this session, Raj will show you live examples of creative portrait photography to give you a hands-on feel. He'll give you an overview of the latest Canon EOS R camera lineup and share tips on customising your EOS R camera to fit your shooting style. This includes insights into picking the best lenses, mastering lighting tricks, improving your photography skills, tweaking and optimising settings, and understanding why the R system works so well together.
This part of the session will be helpful if you're a Canon photographer considering switching to mirrorless photography. Whether you're taking your next photography leap or just starting, you'll find plenty of practical advice.
Meet the speaker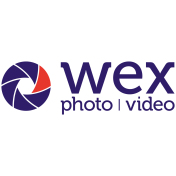 Where the event is taking place.
Address
Wex Photo Video | Nottingham
103-107 Carrington Street,
Nottingham, NG1 7FE
Book a session at Wex Photo Video | Nottingham
Follow us
Subscribe to our channels for advice, inspiration, tips & tricks and community feedback.