What you will learn at this event.
The Wex Open Days are back in the form of a nationwide roadshow.
Join us in our London store anytime from 10am – 4pm on the 29th of September for an exciting day of offers and talks.
What you can expect to see:
• Exclusive deals from key manufacturers, including Canon, Sony, Fujifilm, Panasonic and more.
• Buying advice, technical assistance and shooting tips from brand reps and in-store experts.
• Live demonstrations of the latest gear.
• Half-price sensor cleaning voucher; limited numbers available on a first-come, first-serve basis.
• Inspirational talks from a variety of professional photographers and filmmakers.
_______________________________________________________________
Talk schedules:
• 11:00 - 12:00 | Matthew Town | Canon
How To | Create Commercial Advertising Campaigns.
We're joined by professional still life advertisement photographer Matthew Town for a talk on capturing striking and engaging commercial advertising campaigns. In a world where short-form video dominates the advertising industry, we must adapt to perform across different platforms, each of which sees differing cohorts. Matt will discuss his practice and experience in this area.
• 13:00 - 14:00 | Tim Constable | Sennheiser
Professional Audio Capture
In this industry, it is commonplace that people overlay a soundtrack on video footage to mask poorly recorded audio. But when sound is at least 50% of the video viewing experience, if not more, why not take the time to get it right in the first place?
Tim Constable is an audio specialist at Sennheiser whose goal is to help you elevate your audio recording and bring your production to the next level. During this talk, Tim will guide you through common sound problems and offer his top tips on how to correctly record audio.
• 15:00 - 16:00 | Mr. Whisper | Fujifilm
Visual Storytelling
Mr Whisper is an accomplished commercial and street photographer and during this talk, he will be sharing examples of his work and his experiences in the industry; giving an insight into what goes on behind the scenes, a professional workflow and discussing the importance of storytelling in photography. Furthermore, you will learn some tips, and tricks on getting started with street photography.
From a career in advertising to the life of a professional photographer, Mr Whisper has been commissioned for photoshoots across the globe. He's worked for brands like Netflix, BMW, E4, Hypebeast, Adidas and Fujifilm, and his images have been featured in newspapers, magazines, blogs and exhibitions worldwide.
Meet the speaker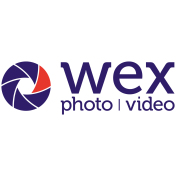 Where the event is taking place.
Address
Wex Photo Video | London
37-39 Commercial Road,
London, E1 1LF
Book a session at Wex Photo Video | London
Follow us
Subscribe to our channels for advice, inspiration, tips & tricks and community feedback.