What you will learn at this event.
The Wex Open Days are back in the form of a nationwide roadshow.
Join us in our Glasgow store anytime from 10am – 4pm on the 22nd of September for an exciting day of offers and talks.
What you can expect to see:
• Exclusive deals from key manufacturers, including Canon, Sony, Fujifilm, Panasonic and more.
• Buying advice, technical assistance and shooting tips from brand reps and in-store experts.
• Live demonstrations of the latest gear.
• Half-price sensor cleaning voucher; limited numbers available on a first-come, first-serve basis.
• Inspirational talks from a variety of professional photographers and filmmakers.
_____________________________
Talk schedules:
• 11:00am-12:00 | Jack Lodge | Canon
The Beauty of Nature & Landscape Photography
Jack is a professional landscape and nature photographer from Wimborne, Dorset in the South West of England, UK. Through his landscape photography, he strives to capture the change of each season, documenting the ever-changing landscape in a magical and ethereal way.
With this talk, Jack will take you on a journey through some of his most memorable moments as a landscape and nature photographer, capturing ethereal forests to wild seascapes, barn owls to starlings, you'll leave feeling inspired and motivated to get out into nature's landscapes.
Meet the speaker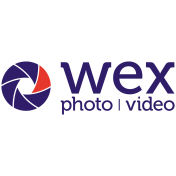 Where the event is taking place.
Address
Wex Photo Video | Glasgow
240 Bath Street,
Glasgow, G2 4JW
Book a session at Wex Photo Video | Glasgow
Follow us
Subscribe to our channels for advice, inspiration, tips & tricks and community feedback.