What you will learn at this event.
The Wex Open Days are back in the form of a nationwide roadshow.
Join us in our Birmingham store anytime from 10am – 4pm on the 18th of August for an exciting day of offers and talks.
What you can expect to see:
• Exclusive deals from key manufacturers, including Canon, Sony, Fujifilm, Panasonic and more.
• Buying advice, technical assistance and shooting tips from brand reps and in-store experts.
• Live demonstrations of the latest gear.
• Half-price sensor cleaning voucher; limited numbers available on a first-come, first-serve basis.
• Inspirational talks from a variety of professional photographers and filmmakers.
_______________________________________________________________
Talk schedules:
• 11:00 - 12:00 | Anna Neubauer | Canon
We're joined by photographer, Anna Neubauer. Anna is a self-taught photographer who having experienced the narrow concepts of beauty in the industry, began her journey towards capturing what truly matters - stories of self-love, acceptance and resilience. The goal of her work is to help viewers see strength in vulnerability and rawness in imperfection. Anna aims to produce images that are a bold and beautiful statement of rebellion against the confines of beauty standards.
"For me, diversity does not exist without inclusion."
Anna has seen much success throughout her career including being named Adobe Rising Star of Photography and has had her work featured in international publications and media including British Vogue, The Guardian, Forbes, CNN, The Today Show, The Times, It's Nice That, Cosmopolitan, Buzzfeed, and others.
• 13:00 - 14:00 | David Smith | OM System
OM Capture Tethering Software
Tethered photography is a staple of professional photography as it enables real-time previews of your shots and provides maximum control during a photoshoot.
David Smith, a Technical Expert at OM Systems, will be talking through and demonstrating the OM Capture Tethering Software. Showcasing the M.Zuiko Digital ED 90mm Pro Macro lens, David will demonstrate the benefits of tethered photography and the ease and simplicity of OM System's tethering software.
Meet the speaker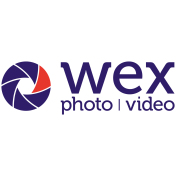 Where the event is taking place.
Address
Wex Photo Video | Birmingham
100 Hagley Road,
Birmingham, B16 8LT
Book a session at Wex Photo Video | Birmingham
Follow us
Subscribe to our channels for advice, inspiration, tips & tricks and community feedback.