What you will learn at this event.
We would like to invite our current and future customers to our Wex Open Day events at all stores across the country.
Join us in our London store from 10am on the 24th of March for:
• Exclusive deals from key manufacturers
• Buying advice, technical assistance and shooting tips from brand reps and our in-store experts
• Live demonstrations of all the latest gear
Supported by: Canon, Sony, Fujifilm | Instax, Nikon, DJI, Sigma, Panasonic, Olympus, Profoto, Zoom Audio, Holdan, Capture One, 3 Legged thing, Epson, EIZO, SnapperStuff | ThinkTank + MindShift, Global Distribution, Sandisk, Kenro, Rode, Videndum Media Distribution, Lumesca, Ricoh, Billingham Bags & Wacom
Meet the speaker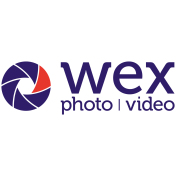 Where the event is taking place.
Address
Wex Photo Video | London
37-39 Commercial Road,
London, E1 1LF
Book a session at Wex Photo Video | London
Follow us
Subscribe to our channels for advice, inspiration, tips & tricks and community feedback.