In Conversation
| with Terry Donnelly on Creative Shooting
Multiple dates
Wex Photo Video | Birmingham
What you will learn at this event.
Join us in-store for a seminar with award-winning international photographer Terry Donnelly.
Terry will begin this talk by sharing his journey as a creative artist, discussing how to manage clients' needs effectively. He will then share how shooting a variety of genres can make you a better photographer; his work focuses on a multitude of topics such as sports, architecture, portraiture and wildlife. He will also be on-hand to give tips and tricks across the different genres.
In this talk, Terry will break down his photographs to explain lighting and composition alongside explaining how to stand out in a crowd. Terry will be on hand to answer any questions you have.
About Terry Donnelly:
Terry Donnelly is an award-winning photographer from England specialising in sports, editorial and architectural photography. Commissions include working in the English Premier Football League and for some of the world's leading hotel companies across the UK and Dubai.
This course is supported by Rotolight.

Meet the speaker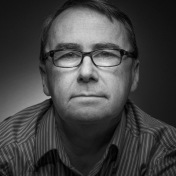 Terry Donnelly | Rotolight
Where the event is taking place.
Address
Wex Photo Video | Birmingham
100 Hagley Road,
Birmingham, B16 8LT
Book a session at Wex Photo Video | Birmingham
More event to discover at Wex Photo Video | Birmingham
Follow us
Subscribe to our channels for advice, inspiration, tips & tricks and community feedback.