What you will learn at this event.
Join prolific documentary photographer and photojournalist Martin Parr for a live interview and Q&A session. Martin will discuss his incredible career, alongside the projects he has been working on over the last year in lockdown. He'll then take questions from the audience about his wider practice.
Martin Parr is a chronicler of our age. In the face of the constantly growing flood of images released by the media, his photographs offer us the opportunity to see the world from his unique perspective. Opened in 2017, the Martin Parr Foundation supports emerging, established and overlooked photographers making work in and around the British Isles.
Parr's activity as storyteller extends beyond taking photographs into collecting photography and photo books, publishing, teaching and curating. He was Professor of Photography at The University of Wales Newport campus from 2004 to 2012; President of Magnum Photos between 2013-2017 (joined in 1994); Guest Artistic Director for the Rencontres d'Arles in 2004; Guest curator at New York Photo Festival in 2008; Curator of the Brighton Photo Biennial in 2010 and the Strange and Familiar exhibition at the Barbican, London in 2016. He has published over 100 books of his own work and edited another 30.
Meet the speaker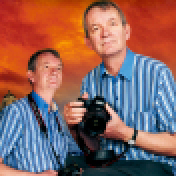 Book a session at Wex Photo Video | Putney
Follow us
Subscribe to our channels for advice, inspiration, tips & tricks and community feedback.